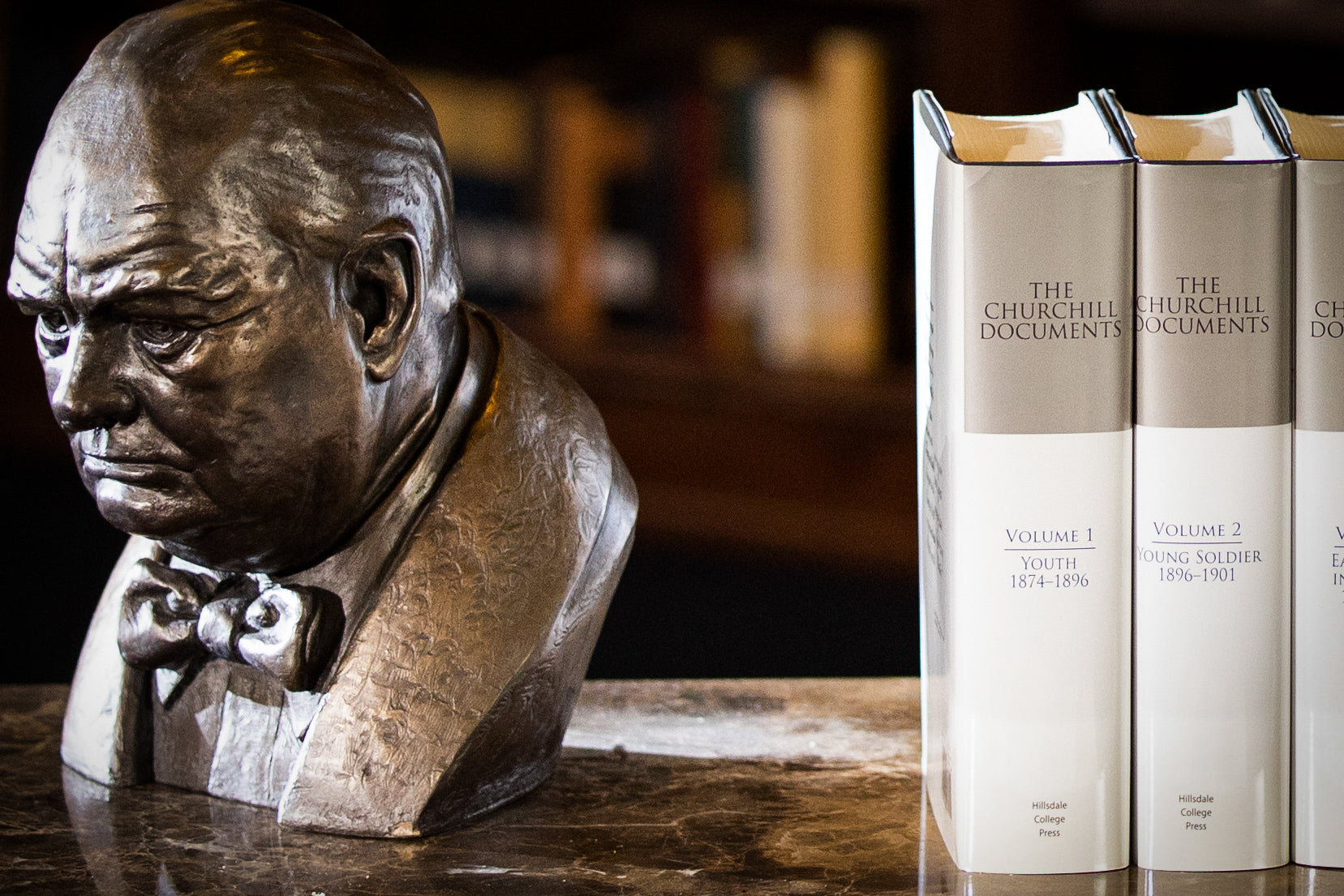 Welcome to the Churchill Project store, intended to propagate a right understanding of Churchill's record.
Through the Churchill Project, Hillsdale College has republished and completed all twenty-three volumes of The Churchill Documents, and eight narrative volumes, comprising the official biography of Winston Churchill.
"This work is, then, a kind of middle way between learning from the original documents alone and reading a narrative. In the official biography of Winston Churchill, we have a long and careful narrative written by two people. Both believed not only in following the evidence, but also in walking side by side with it. And then we have the documents from which they wrote, reproduced and available, most of them in full. They are indexed, annotated, and uncensored. The reader may use the biography either as the great story it is, or as a tool for historical research. The narrative volumes are a guide to the document volumes; the document volumes are evidence for the narrative."
- Dr. Larry P. Arnn, President of Hillsdale College & editor-in-chief of The Churchill Documents
In addition to the two major collections, Other Churchill Books, recommended by the Churchill Project staff, are available for purchase.
Featured
Best Selling
Price Ascending
Price Descending
Date Ascending
Date Descending
Name Ascending
Name Descending
Showing 1–18 of 32 results